Monthly Archive for September, 2008
Page 2 of 3
Here's a composite image of the south side of our lake
| | |
| --- | --- |
| I have no idea what kind of bird this is standing on the swimming dock. You can get a closer look of either picture by clicking on them! | |
This is an old video I had dug out of my archives, it was taken in November 2005- Stubby would have been 3 months old. He is such a smart little guy….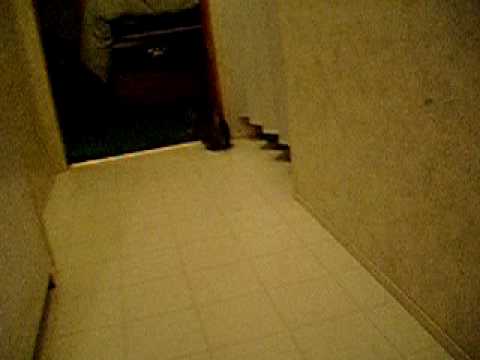 Wow- have you noticed how huge Ike has gotten. With the outer bands, he nearly fills up the whole gulf. He has already flooded parts of Galveston and the storm surge is expected to reach 22 feet by the time the center makes landfall Saturday morning. I can't even imagine what that would look like! I know if I lived in the area I would be running for drier ground inland. The devastation from this storm is going to be enormous. My Aunt Cindy just bought a house in Bay City, TX last month- I'll keep her and everyone else in the area in my thoughts tonight and through the weekend.
We are experiencing price gouging at the pumps- yesterdays price was in the $3.30's and today we are looking at prices around $1.30 higher… Apparently a lot of area stations have run out of gas already. I'm not planning on panicking over this. Hopefully when my tank is empty- we can find gas- but until then I'm gonna sit back and relax! (maybe go fishing…)
Corey came back over today- he helped us install the gutter on the front of the carport- and he trimmed the trees

from around the top of the house. It sure looks so much nicer having things cleared out!



There are 2 things I love to do – trips on our trike and fishing! This Blog has

mostly

been about our trips- (and some everyday things around the house). I didn't want to clog up this Blog with fishing photos- but I love to show off the fish I do catch (no matter how big or small)!! So I created a second Blog called "Frequently Fishing" where I can post all those silly things about fishing. I placed a element on the left side of the page that will show you when I have updated the fishing page- as well as the link to that page. I hope you enjoy!
We FINALLY got someone who was willing to come out to our place and cut some trees in our lot. After the storm several weeks ago when we had the huge pine come down and take out our power line- we got to looking at the remaining pines in our lot and decided we needed to do some thinning. Basically we want to take all of the pines out of the lot- and only leave the hardwood trees. We have called several folks to see if they could come out and do some cutting, but we haven't had any luck finding anyone willing to do an honest days work for an honest days pay- until now! Today 2 young men, John and Corey, came out and fell 5 or 6 pines. They did a great job!
Unfortunately, I didn't get any great photos of them with the chainsaw, or as the trees were falling- I was too busy sitting in the house watching Oprah interview Elizabeth Smart! I'm sure most of you remember when Elizabeth was kidnapped from her bedroom in Salt Lake City. At the time I was working at The Salt Lake Tribune. It was the biggest story of the year- I will never forget the day, 9 months after her kidnapping, when a reporter came into our afternoon "huddle" (where all the editors get together to discuss story and photo play for the next days edition) and said "They found Elizabeth Smart! Alive!! in Sandy!!!" (Sandy is a suburb south of Salt Lake)

I've gotten a lot of calls and inquiries from friends and family about Tropical Storm Hanna- folks are concerned that we may be in the path of the storm. This radar shows the bands of rain currently- and it appears that the worst of it will continue on north and east of landfall- which is expected to be at the North and South Carolina borders- miles and miles from where we live. If you find the town of Spartanburg in the top left corner- we live basically where the "b" is in Spartanburg. We will surely get some rain and some wind here in the upstate, but thats about it!
---
---