Another great Braves game- Tonight we had a lot of fun watching one of the ushers dancing the night away… I tell you what, that man has a lot of energy. He was like that ALL night long!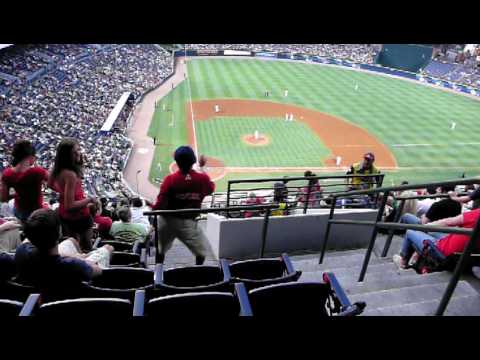 As you can tell, we followed our diet to a tee! The only plus side to getting the funnel cake… we had to walk completely around the ball field to find it! So hopefully we burned off all the calories we ate!
We have another game tomorrow night, so we have to find a way to spend the day in Atlanta. The only plan we have is lunch at Benihana's. Yea!